At the turn of the century, between 1890-1900, the San Luis Valley began to grow. Moffat, being located in Saguache County, became a neighbor to many mining "boom towns" in the area. Mining "boom towns" included Bonanza, Orient, Crestone, and Liberty. There were also numerous shipping towns which were necessary to service them. Moffat and Villa Grove were at the hub of the mining industry because Moffat was located at the center of all this commerce, and Moffat had a train station and narrow-gauge lines stretching from the mines in the Sangre de Cristo mountains.
Moffat also had huge stock yards. Ranching flourished while ranchers were working long hours. The ranchers were committed to feeding a growing young nation. Moffat was recognized as the "Queen City" of the Valley, and was considered as a site for Colorado's state capital! At that time, Moffat was home to 2,500 residents and had passenger trains running twice a day from town.
Moffat experienced a devastating fire and there was a boom in the trucking industry. Moffat then downsized and became an agricultural town. Moffat transitioned to cattle ranching, and hay production. Moffat proudly turned out young ranchers who attended the Moffat Consolidated Schools. The Moffat Church was the first building constructed in Moffat in 1910. It is said that the original bricks were ordered from Sears Roebuck by catalog! Today Moffat continues its agricultural heritage. Many of the original ranching and farming families remain in and around Moffat. They continue to uphold the traditions of their noble heritage.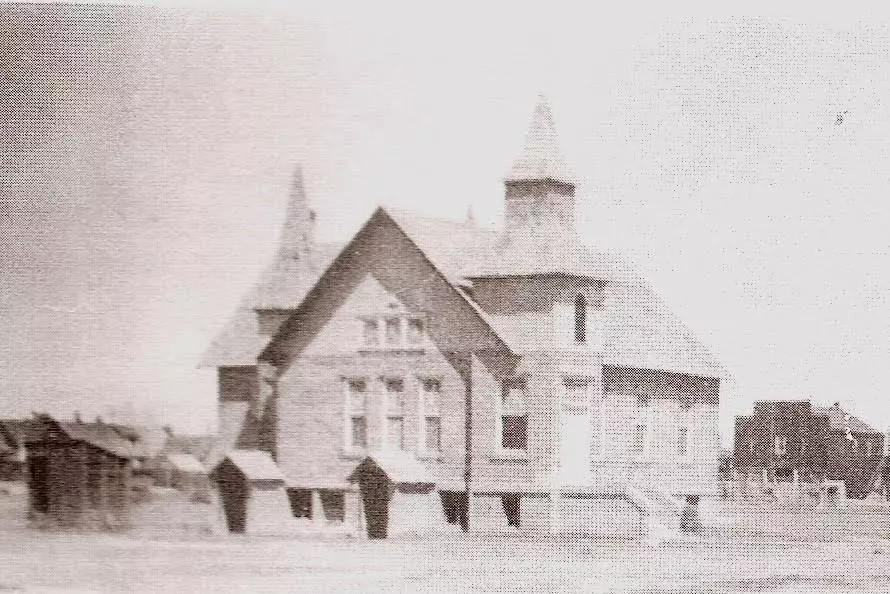 Moffat's central location within northern Saguache County also houses Moffat Consolidated Schools. Recently Moffat Consolidated Schools received grants which elevated the school to new heights both academically and aesthetically. The schools serve Crestone, the Baca, and northern Saguache County.
Come by our historic town for a glimpse of the past and a peek into the future. We'd love to have you visit.